Assured return Project in Noida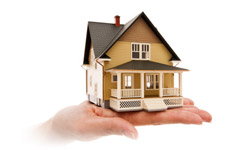 Real Estate projects where the Developer, offers to give the buyer a certain assured rate of return on his investment are called "Assured Return Projects". Assured Return Projects In Noida , Greater Noida , Noida Extension and Gurgaon usually offer investors between 10 – 12% annual rate of return on investment.
Those investing in assured return projects at Noida, greater Noida , Noida extension and Gurgaon can take double advantage of their investments growing and at the same time get returns from day 1 from their assured return projects Investments. The rate of return works out much higher if you factor in the rental income alongwith growth in capital value. Many developers provide bank guarantee hence adding security to the Investment
Noida, Greater Noida , Noida Extension and Gurgaon has today becomes one of the fastest developing Sub –Cities in NCR and is an attractive destination for Investments in assured return projects.thats why an Investment in commercial property at these place with assured return has proved its supremacy over all other real estate investment options.
We advice our client to invest in commercial Shops / IT office space / Studio apartments /Food Court on assured return with bank guarantee in Noida / Greater Noida / Gurgaon specially at all the knowledge park, Yamuna expressway ,Noida extension, Golf Course Road, Golfcourse Extension Road and Dwarka Expressway Gurgaon.These investments can fetch good assured rental return and capital appreciation once these projects are completed in 2 to 3 years time.
When an assured return is offered on a project that is under construction, a formal agreement between the buyer and the seller is undertaken, under which the seller promises to give the buyer an assured sum each month till the property is ready and possession is formally handed over.
We are working for many well known developers some of them are Wegmans Trustone Group, Spire World, Omaxe Group, AMR Infrastructure, Vardhman Group, Imperia Group Unitech , M3M, AMB, Neo Developers, Spaze etc. for there Assured Return Projects.